GSM Switch TC35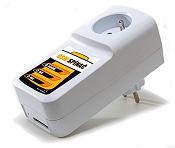 Production
finished 31.12.2008
Producer
License sold.
Successor
GS300

Designated for controling connected devices by Mobile Phone.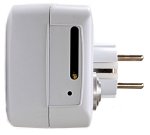 Features:

• Switch on/off connected appliance to 230V/10A socket by mobile phone (sms, ring on)
• Servers reset
• Monitor of input status and temperature
• Thermostat function

User Manual is here.